Convocation to Shine Spotlight on Faculty, Staff Accomplishments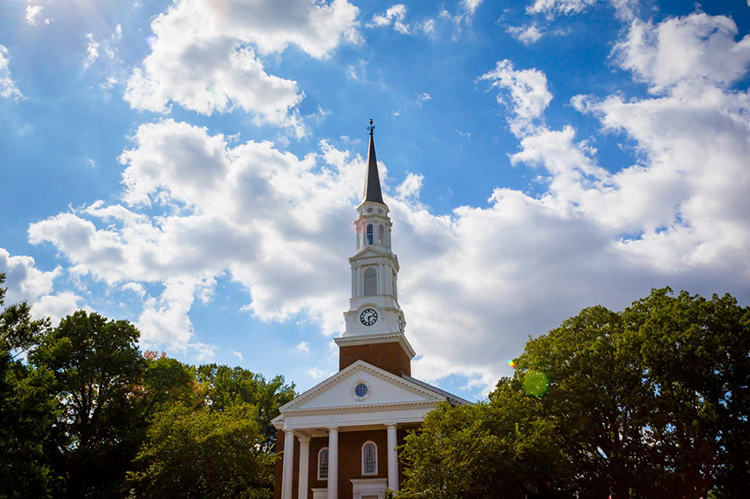 The University of Maryland's 38th annual Convocation will honor 26 faculty and staff—including six from the Clark School of Engineering—for their contributions to education, research, and the campus community.
"Core to Maryland Engineering's success are the faculty and staff who devote their time, talents, and energy to our students and university, and whose work helps engineering stand out—at Maryland and beyond," says Robert Briber, interim dean of the Clark School. "I'm glad we're taking this opportunity to honor individuals who embody that spirit and mission. Congratulations to all our honorees across campus."
The event will be held Wednesday, September 15 at 2 p.m. in the Memorial Chapel (7600 Baltimore Ave., College Park, MD 20740). Find up-to-date information about the university's current COVID-19 health and safety protocols.
This year's engineering honorees are:
Kirwan Faculty Research and Scholarship Prize
Liangbing Hu, Herbert Rabin Distinguished Professor, Department of Materials Science & Engineering

This prize is presented annually to a member of the faculty in recognition of a highly significant work of research, scholarship, or artistic creativity that has been achieved within the past three years.
President's Distinguished Service Award
Rosemary Parker, Director, Center for Minorities in Science and Engineering
The President's Distinguished Service Awards recognize exceptional performance, leadership, and service by members of the university staff. The recipients of this award have a record of exemplary performance and distinctive contributions to the operation of an administrative, academic, research, or service unit on campus.
Distinguished Scholar-Teacher
Pamela Abshire, Professor, Department of Electrical & Computer Engineering and Institute for Systems Research
John Fisher, Fischell Family Distinguished Professor & Department Chair, Fischell Department of Bioengineering
Liangbing Hu, Herbert Rabin Distinguished Professor, Department of Materials Science & Engineering

Winners of the Distinguished Scholar-Teacher awards represent a broad range of academic excellence. The program honors tenured faculty members who have demonstrated outstanding accomplishments as educators. Each scholar will present a lecture during the school year.
Distinguished University Professor
Michael Pecht, George E. Dieter Professor, Department of Mechanical Engineering
Eric Wachsman, William L. Crentz Centennial Chair Professor, Departments of Materials Science & Engineering and Chemical & Biomolecular, and Director, Maryland Energy Innovation Institute
The highest honor the university bestows, this title is conferred in recognition of extraordinary achievement as a teacher, scholar, and public servant.
Published September 14, 2021